At cove.tool, our goal is to build a better world through fighting climate change with our products. This could not be possible without our passionate team to drive the cause!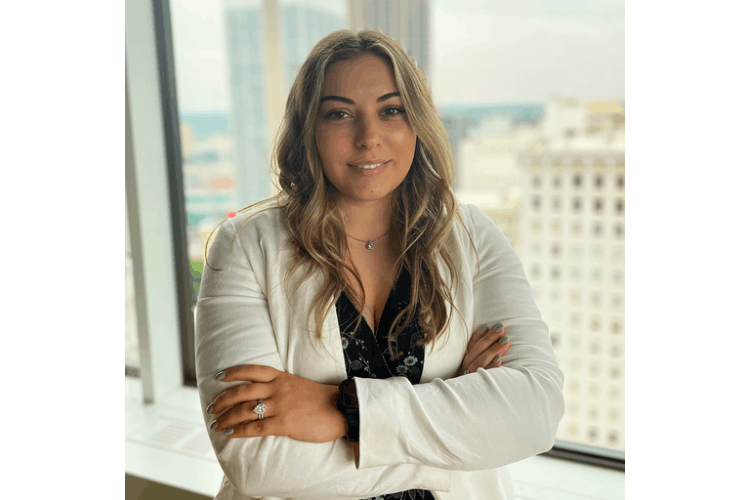 Meet one of our talented team members, Lily Peterson, cove.tool's Marketing Designer II.
We met up with Lily to ask a few questions about her position at cove.tool, her thoughts about the company, and what keeps her busy outside of work.
1. What drew you to cove.tool initially? What is your role at cove.tool?
I was initially drawn to cove.tool because of its unique focus on driving rapid decarbonization in the building industry. As an advocate for our planet, I was inspired by cove.tool's mission to use data and technology to tackle significant environmental challenges. The opportunity to work in climate technology, combining my marketing and design skills with a purpose-driven company, was incredibly appealing. I was excited to be part of a team that is actively working towards a cleaner and more sustainable future.
As a marketing designer at cove.tool, I contribute to creating and enhancing visual elements across the company. I use my creative expertise and design skills to develop captivating and visually appealing graphics and digital content aligned with the company's brand identity. Whether it's designing engaging assets, informative infographics, or eye-catching website visuals, I aim to communicate our message effectively and increase content engagement. Additionally, I collaborate with cross-functional teams to ensure our visual assets are aligned with our overall marketing and communication strategies.
2. What's one cool trip you are planning/have planned, utilizing cove.tool's Flexible PTO Program?
One trip I recently planned and enjoyed utilizing cove.tool's Flexible PTO Program was my two-week visit to my home state of New Jersey. Not only did it allow me to take time off from work to celebrate my birthday, but it also empowered me to visit with family members whom I hadn't seen in a while. The flexibility of cove.tool's PTO Program enabled me to enjoy a longer vacation and maximize my time away. During my trip, I had the chance to unwind and create lasting memories with my friends and family.
3. What do you do for fun outside of work?
First and foremost, I love spending quality time with my boxer dog, Milo. Milo and I enjoy going on long walks, playing with his many toys, and, most of all we love hanging out on the couch to watch a movie. Another passion of mine is painting. Engaging in the creative process allows me to express myself artistically and explore my imagination. Painting serves as a therapeutic outlet for me. Lastly, I love exploring new foods and restaurants with my friends. We're all foodies, and luckily, we have such a diverse restaurant scene in Atlanta.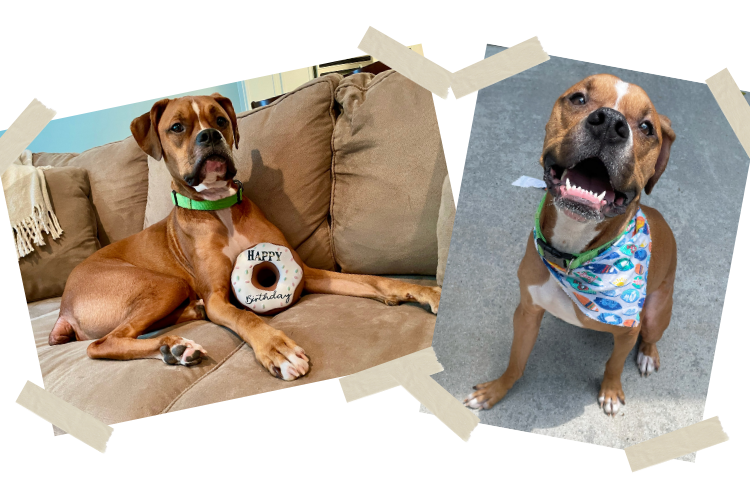 4. What's one thing people should know about working at cove.tool?
One thing people should know about working at cove.tool is the sense of purpose and collective commitment to making a positive impact. Every team member shares a genuine passion for driving sustainable change in the building industry and combating climate change. Working at cove.tool means being part of a community dedicated to pushing the boundaries of innovation, leveraging data-driven solutions, and actively contributing to a more sustainable future. It's a place where your work truly matters, and you have the opportunity to make a meaningful difference.
5. If you could live anywhere in the world, where would it be?
If I could live anywhere in the world, it would be Martha's Vineyard. This enchanting island holds cherished memories as my family's go-to vacation spot growing up. Martha's Vineyard offers diverse landscapes and a sense of relaxation, from the beautiful beaches and clay cliffs to the charming towns with incredible shops. The fresh seafood and tranquil atmosphere make it a truly special place.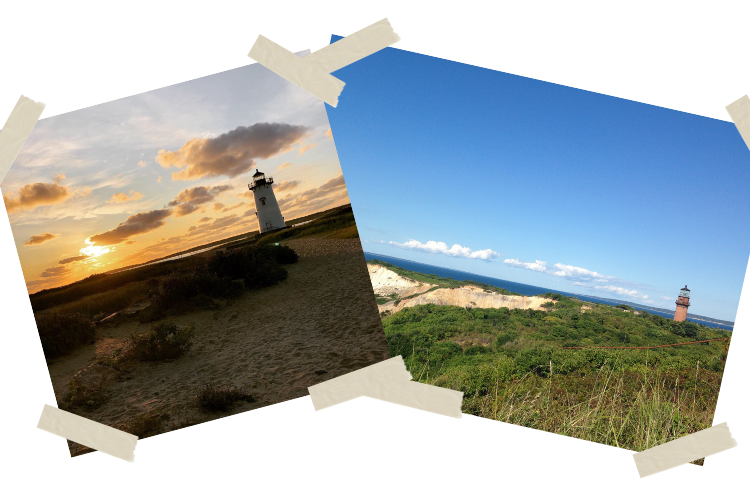 Resources
cove.tool Insights