revgen.tool is an industry-first collaboration platform designed to bridge the gap between AEC professionals and manufacturers through the sales and marketing cycles. How is this achieved?  
By manufacturers marketing and selling their products to the right people at the right time, revgen.tool helps manufacturers not only generate leads but manage and nurture those leads into valued, trusted relationships. 
This customized tool is designed to encourage collaboration with architects and design teams earlier in the process by differentiating your products with validated simulations to integrate seamlessly into your workflow.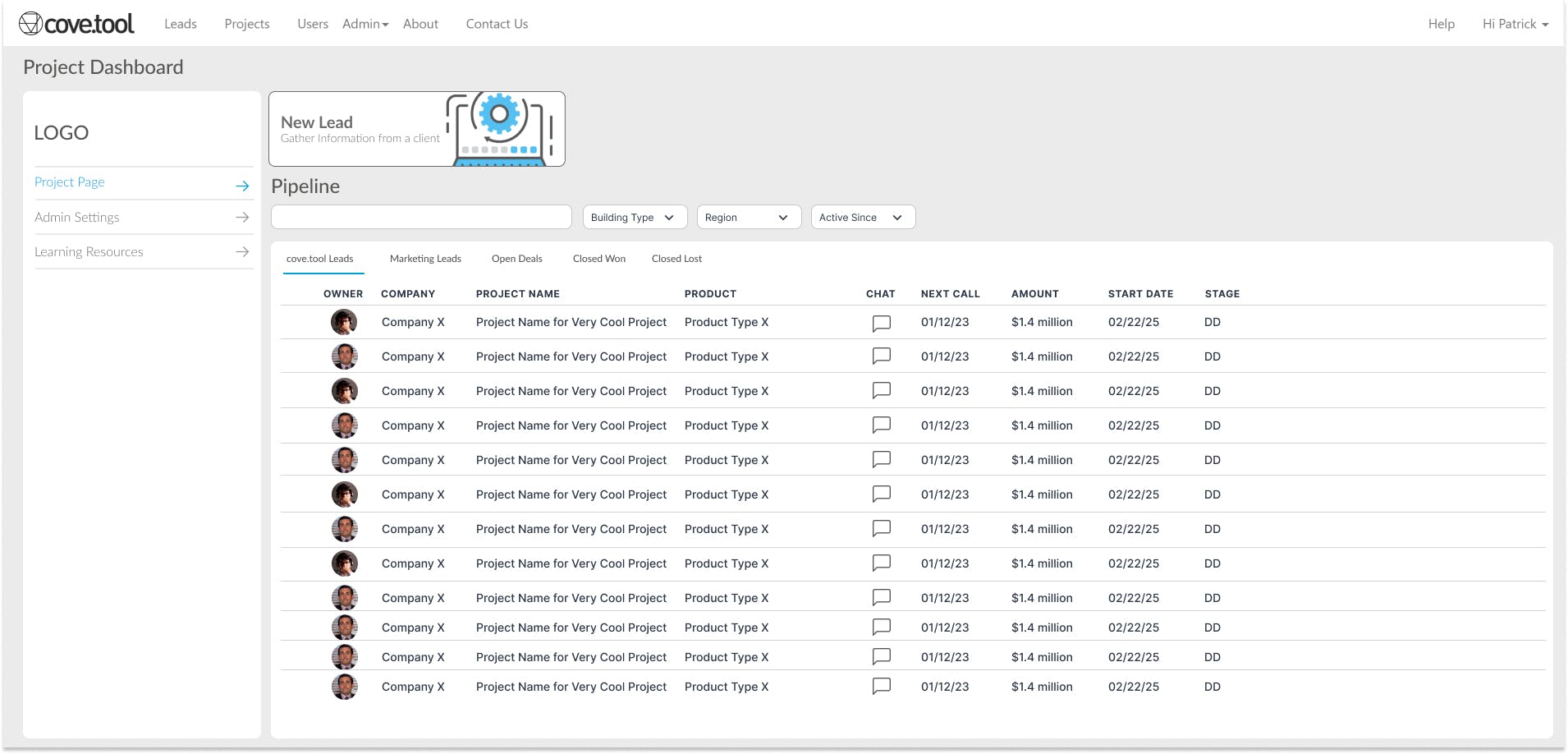 This is how the components come together and enable you for selection success: 
Marketing App 
This custom-built application lives on your website enhancing website visitors and potential prospects instantly simulating how a manufacturer's building products or assemblies compare to the industry baseline through the utilization of revgen.tool's engine. With the Marketing App, manufacturers can highlight why their products and assemblies are the top choice.  
Whenever a website visitor conducts a simulation, their information is captured and sent to the Dashboard as a Marketing Lead.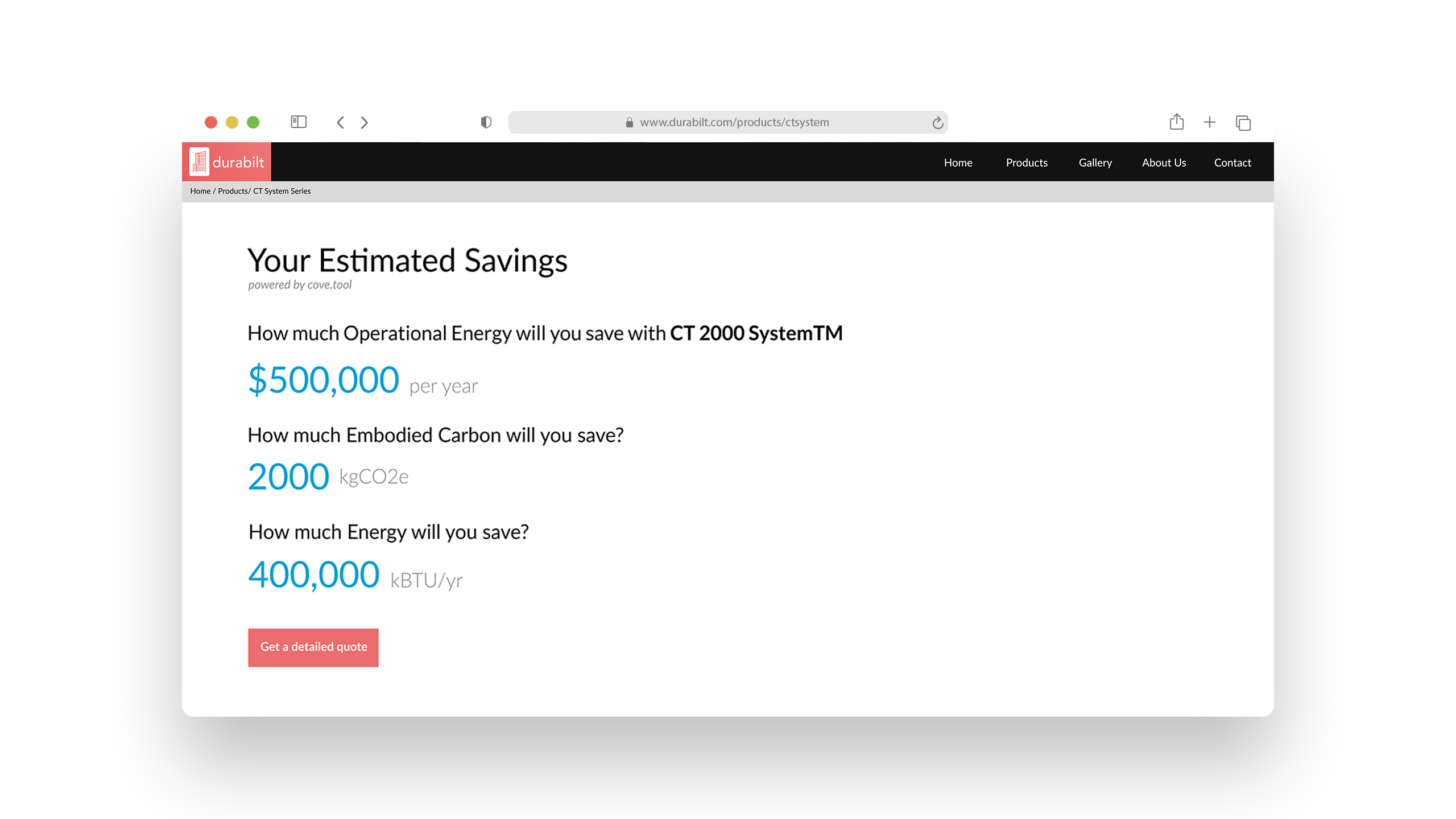 cove.tool Leads 
revgen.tool and cove.tool's building performance analysis tools use the same engines. Under this engine, when manufacturers have their products and assemblies listed within Assembly Builder, architects, and engineers can use those building products in actual building projects. 
When those building products are used in projects, baseline information such as company, project name, location, and building size are sent to your Dashboard for your sales team to nurture.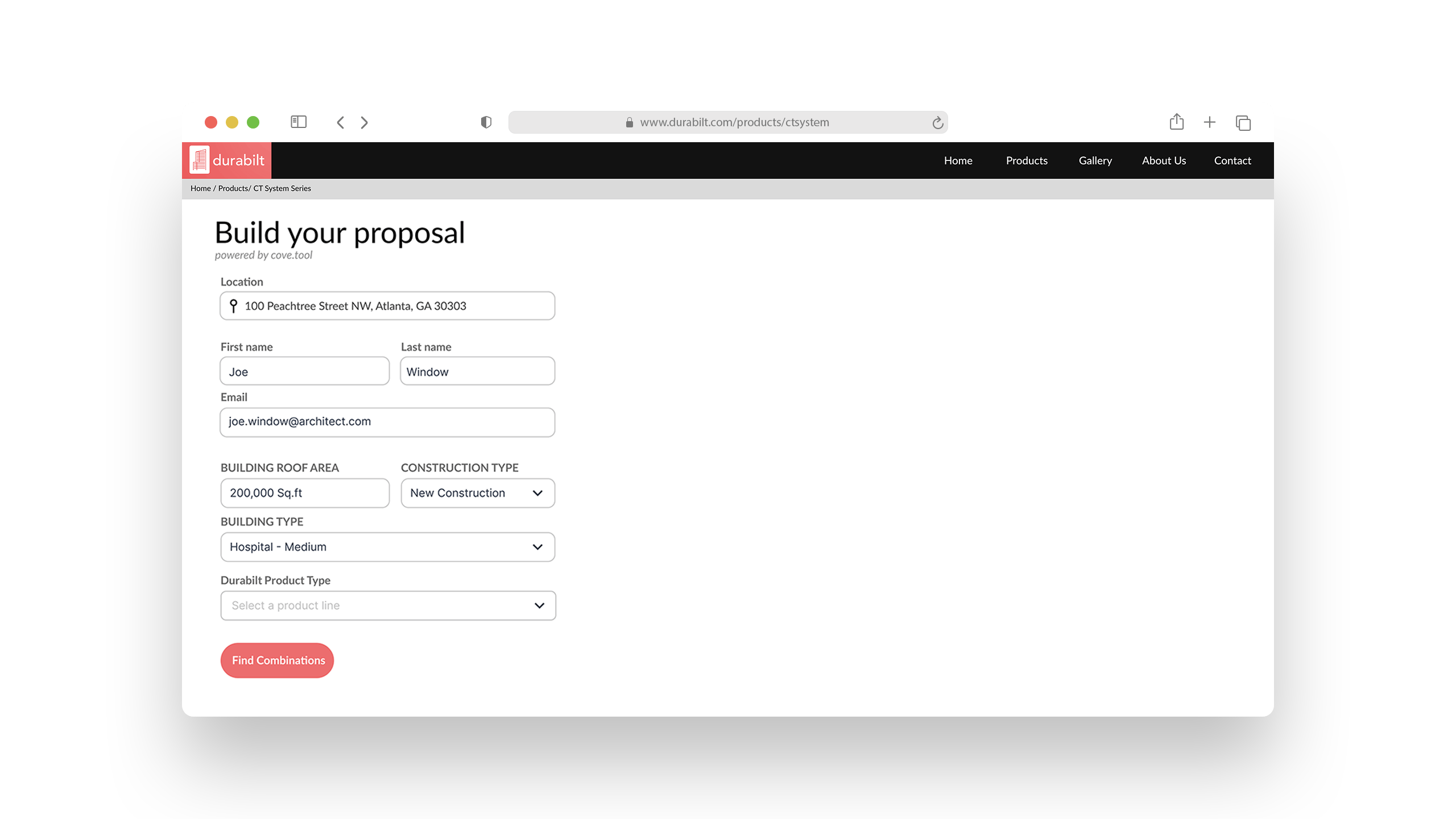 Sales Leads  
From there, the sales team can provide the same results to prospects by creating New Leads within the Sales App. A sales team member needs just a few pieces of information to generate a custom simulation that they can send directly to the prospect. 
revgen.tool connects building product manufacturers to architects, designers, and engineers through performance data to build trust with validated simulations integrated directly into your sales journey and can be connected to your own CRM through Zappier. 
With revgen.tool, manufacturers not only ensure ease of sourcing information but also guarantee enhanced design outcomes, transparency, and real-time actionable data. This approach strengthens collaborative insights between manufacturers and architects, creating a streamlined path to generate, nurture, and manage valuable leads.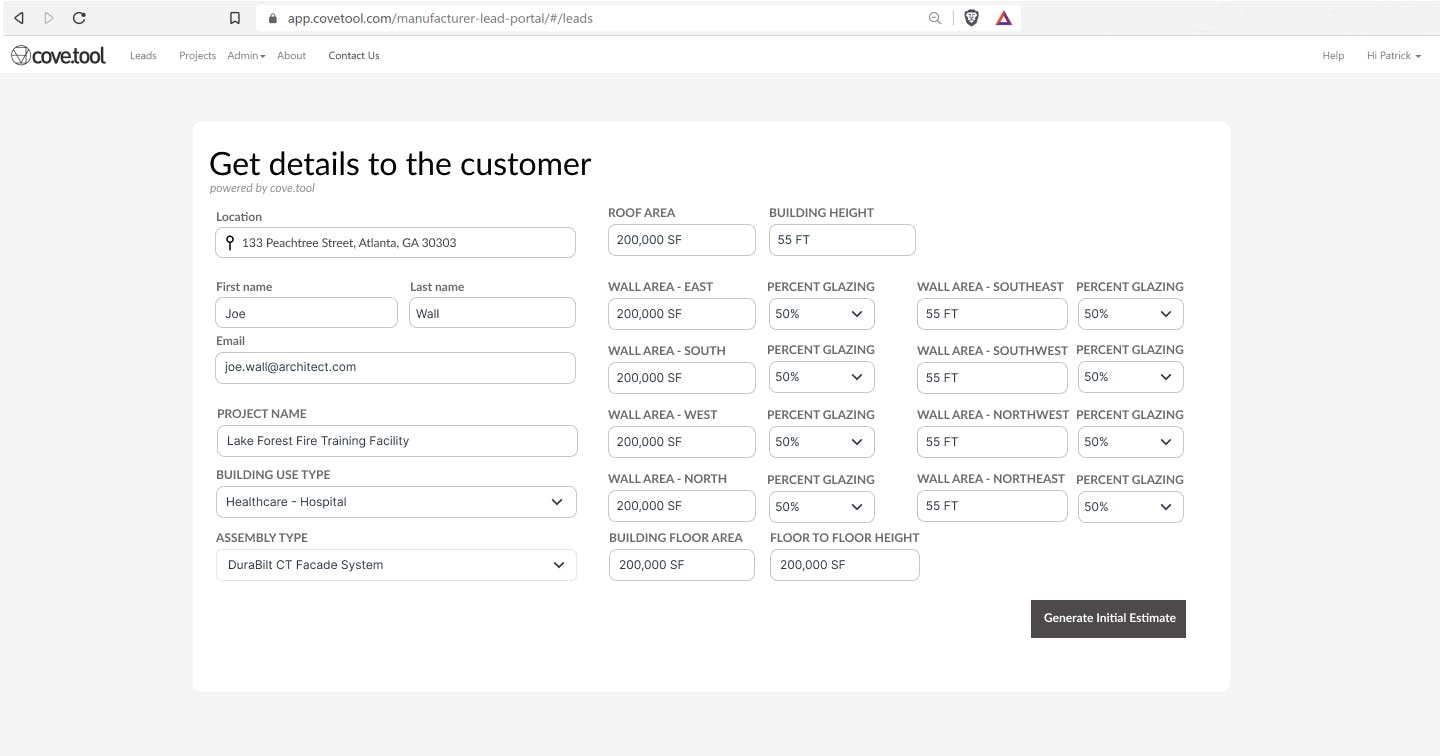 Resources
cove.tool Insights