OpenStudio Export, 3D Drawing and Integrated Teams features solve for real-time online collaboration, BIM-BEM and rapid prototyping, all within a single, easy-to-use platform
Designing a building of any size requires multiple professions working together and coordinating vast amounts of information -- from concept, to design, to construction. Amazingly, this process uses little automation or rigorous data workflow to maintain continuity. Instead, every step is a data transfer layer that slows down the process, introduces uncertainty and increases cost.
For instance, architects, engineers, contractors and owners rely upon email and in person meetings to coordinate the execution of the building. While there are a variety of individualized platforms to facilitate this work, these highly fragmented standalone specialized "hero" applications that do not communicate through a functional data structure.   
As a result, specialist consultants are forced to fill-in the gaps by running simulations in difficult to use software or must possess specialized knowledge of standards. Each professional does their task sequentially leading to a design and documentation process that can take months to years to complete.   
Additionally, stringent building performance regulation standards are forcing the industry to seek out data driven design methods and tools. What is needed is an intelligent architecture machine to coordinate, optimize, and work as a partner to the team. 
Today, we are excited to launch three new products -- OpenStudio Export, 3D Drawing and Integrated Teams -- to solve these issues and change the face of data driven design in the AEC industry. Check out what we are building.
Solving the decades old BIM to BEM problem with OpenStudio
Traditionally, project teams use a combination of three to five different software platforms to do holistic energy, daylight, carbon and other modeling. Most of these platforms, however, are not compatible with one another or the architectural 3D model, requiring each consultant and specialist to remodel the geometry in their unique software every time.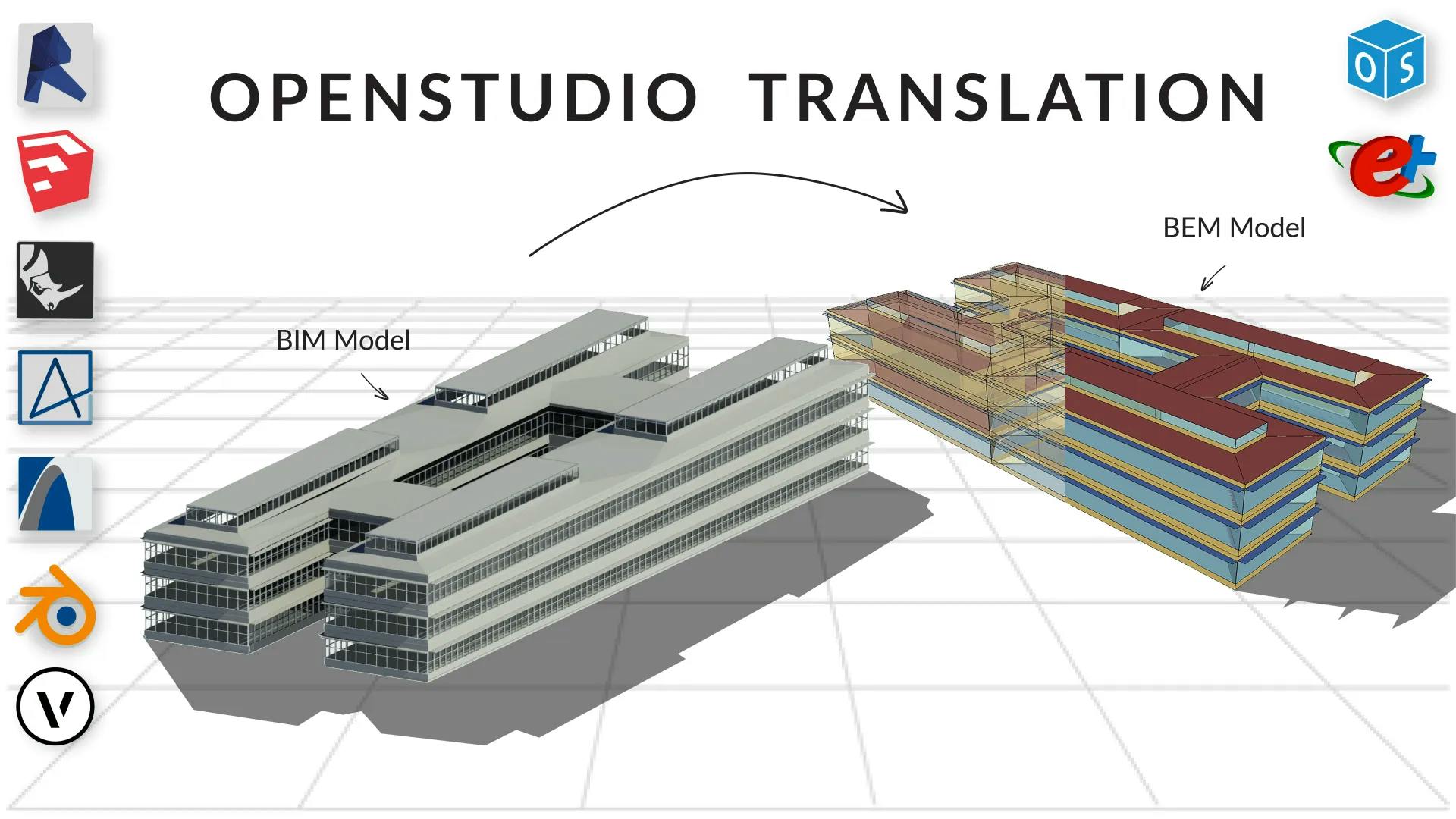 To solve this decades old BIM problem, and a major pain point in the AEC industry, we've launched a breakthrough product, OpenStudio Export, which  can translate any type of modeling to a Building Energy Model (BEM) through an integration with OpenStudio. 
With OpenStudio Export, architects, mechanical engineers, and sustainability consultants can now create an end-to-end process from early-stage performance modeling to detailed and compliance level modelling all from a single platform - even automating the energy code requirements for the U.S., Canada, UK and Australia. No additional work or remodeling required. 
As a result, teams can save up to 60 to 150 hours of geometry remodeling time by taking models from their preferred modeling platform, such as Revit, Sketchup, Archicad, Rhinoceros and others, directly to the cove.tool platform for all performance modeling studies. This new feature also reduces discrepancies in assumptions and basis of design by streamlining the entire process, allowing architects and engineers to collaborate on the same model throughout the design process. 
Rapid Prototyping and Model Clean-Up with In-App Drawing  
Architects and designers typically spend too much time switching between geometry and other industry platforms for rapid prototyping. Now, with our new 3D Drawing tool, architects and engineers can draw and modify their designs directly inside cove.tool to get optimized building geometry. Some teams are using the 3D Drawing feature to directly draw their early-stage models in cove.tool for rapid prototyping. 
3D Drawing saves architecture and engineering teams anywhere from $10,000-$50,000 in geometry remodeling time throughout the life of a project. Additionally, by being compatible with all models and with the intuitive user interface, it allows the architects and engineers to collaborate on the same model.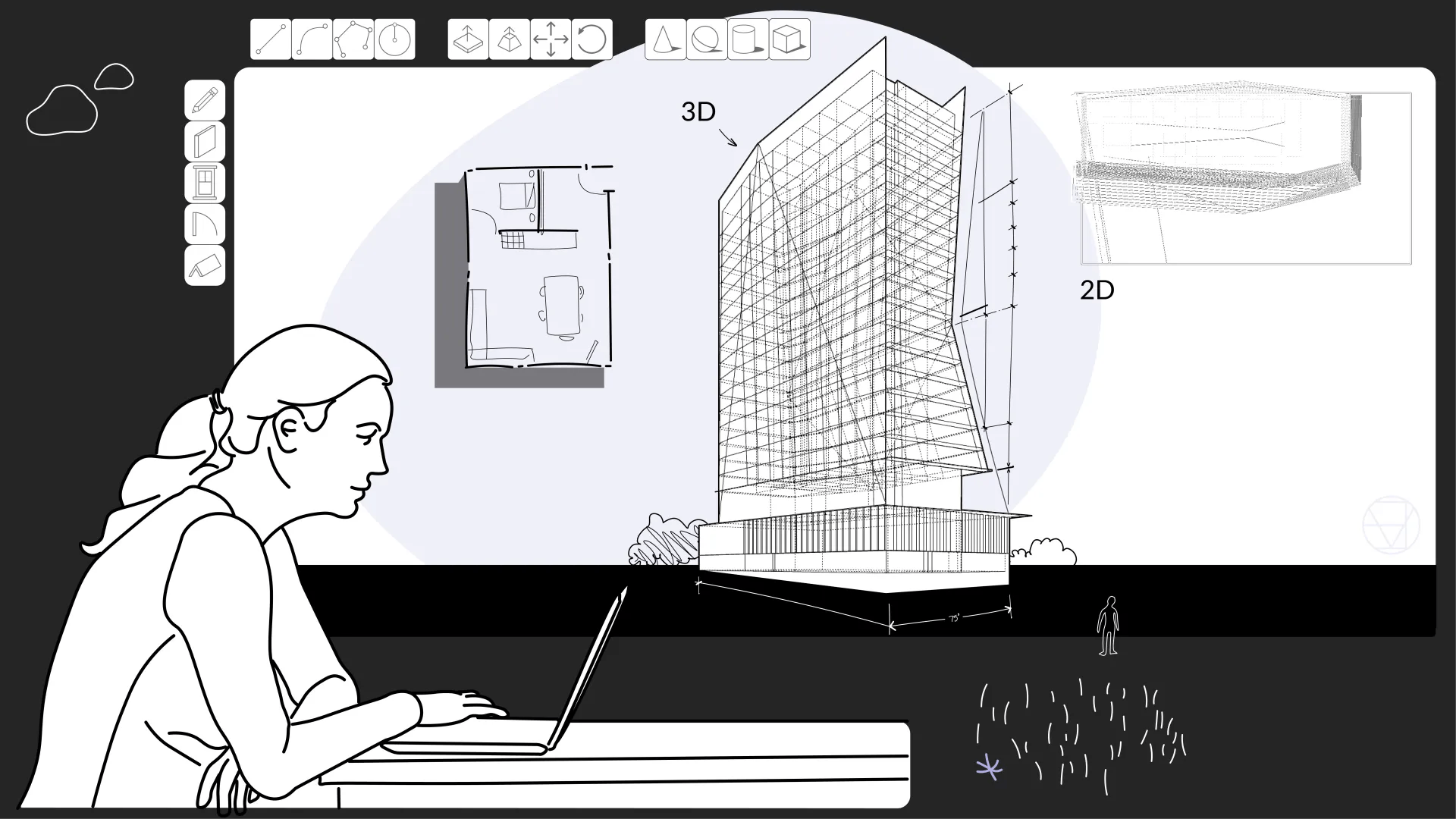 Real-time cross team collaboration just became easy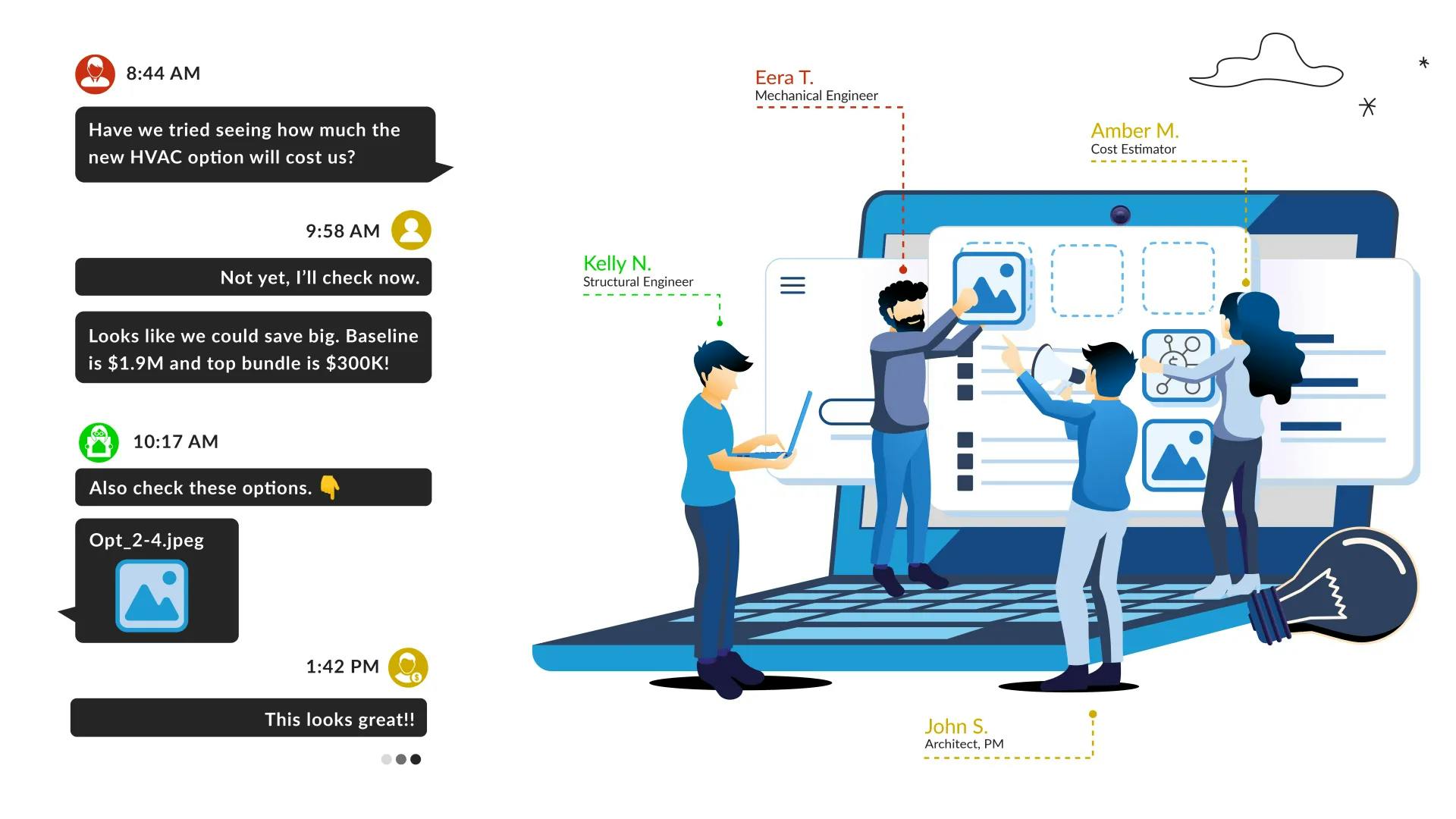 The ability to efficiently collaborate on a project, whether with your in-house team or with outside consultants, has never been more critical to the success of a project. This has become particularly true as we have all adjusted to a remote work life. 
Our new product, Integrated Teams, allows for entire design teams to collaborate simultaneously on a single model, while automatically providing the individualized outputs each expert needs. For example, say an architect is working on the building massing, that architect can invite their mechanical engineer to Integrated Teams in order to obtain the specifics on the mechanical system. Any change to the architectural massing will then automatically update the mechanical systems inputs that were made. 
Rather than keeping project workstreams siloed, like Google Docs, but for AEC, Integrated Teams empowers the cross collaboration of teams and makes real-time information sharing across key stakeholders and disciplines -- from MEP engineers, structural engineers, landscape designers, pre construction teams, owners and more --easier than ever before, saving on time and improving efficiency in the process.
We are thrilled to make life easier for the countless architects, engineers and contractors building our cities through data-driven, sustainable design. If you are interested in learning about these new products and the cove.tool platform, reach out to us at hello@covetool.com.
Resources
cove.tool Insights