New Building Systems Allow for More Optimization

cove.tool has revamped the selection process for building systems to capture all the unique combinations of the air, heating, and cooling systems available to projects. There are now 81 system types to choose from for the core energy simulations. Any of these can also be included in optimization studies, with corresponding real-world costs. 
With this update engineers will be able to perform more specific system comparisons during early-stage design, removing the need for workarounds or estimates based on similar systems and rules-of-thumb. Answering more owner questions, faster will save project teams resources while increasing confidence in design decisions.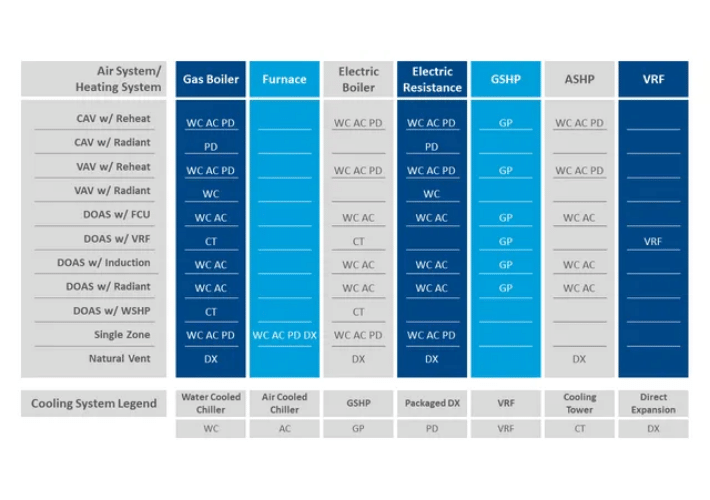 With this release cove.tool expands its support for all members of the building design team. The additional system types will also export seamlessly to OpenStudio via the new BIM to BEM functionality.
Resources
cove.tool Insights