At cove.tool, our goal is to build a better world through fighting climate change with our products. This could not be possible without our passionate team to drive the cause!
Meet one of our talented team members, Sara Laudeman, cove.tool's Architectural Researcher II.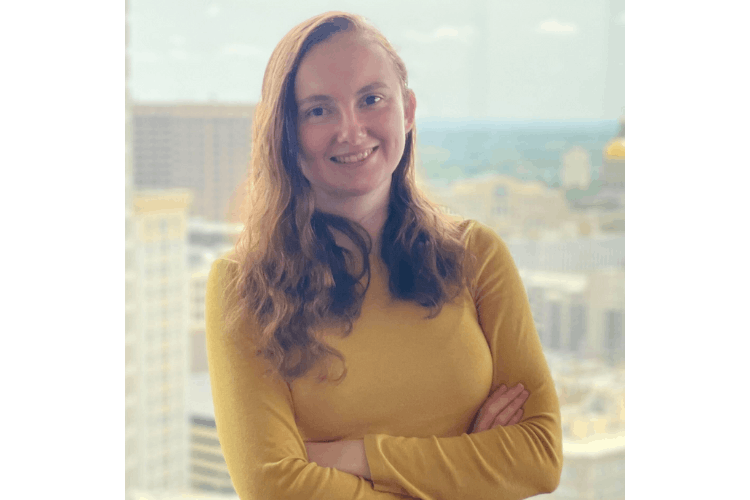 We met up with Sara to ask a few questions about her position at cove.tool, her thoughts about the company, and what keeps her busy outside of work.
1. What is your role at cove.tool? What's the biggest misconception people have about your position?
I'm an Architectural Researcher - I think what people might not realize is the breadth of our day-to-day, we like to joke about wearing many hats, but one of my favorite parts of my job is the variety. I do everything from technical research and implementation to product design to hands-on trainings with users. I love being able to apply practical knowledge to help support my coworkers and our users.
2. What's one cool trip you are planning/have planned, utilizing cove.tool's Flexible PTO Program?
I'll be taking a trip to Iceland with my family later this year. We'll be driving through the West Fjords, snorkeling in the continental divide, and hopefully seeing the northern lights!
3. Before working at cove.tool, what was the most interesting job you had?
I worked as an architectural project manager on retail/commercial projects, and always loved being able to follow a project from start to finish. Being able to see all of the moving pieces that come together into a finished project has always been my favorite part of architecture.
4. What are your thoughts on cove.tool's impact on the AEC industry? What are your hopes for the industry?
The industry shift towards sustainable practices has been gaining momentum, and cove.tool is helping to support that at individual, firm, and manufacturer levels. I'm hopeful that this momentum will continue, and we will continue to see a wider-scale embrace of data-driven design to enable sustainable practices.
5. What is a piece of advice that resonates with you?
"Fight for the things that you care about, but do it in a way that will lead others to join you" - Ruth Bader Ginsburg
Resources
cove.tool Insights